Alex in Wonderland(Stand-up Comedy) - Philadelphia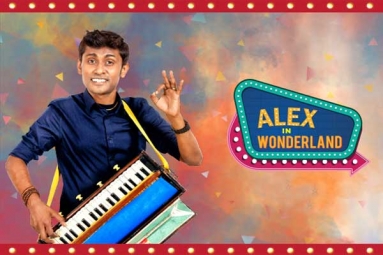 About this Event
After a super successful, sold-out run across India, Singapore, Malaysia, United Kingdom and a houseful 25 city tour of the USA, Alex in Wonderland is now back in USA this September 2018. Don't miss this globe-trotting musical standup show that has been getting rave reviews! Alex already performed 23 shows in USA last time in Feb/Mar, 17 of them were SOLD OUT shows, All of them have received standing Ovation.

Alex takes you into an hour of holistic humor and convinces that this world is indeed a wonderful place. In case you are not convinced, you will walk away with a tip or two to make it a wonderland.

Gear up for the unique, humorously musical, musically humorous, English show mostly in Tamil, a Tamil show that will engage all you urban English loving people, by sing-up comic Alexander Babu's stand-up comedy show: Alex in Wonderland, a stand-up concert!
EVENT TITLE & ADDRESS
STARTS FROM