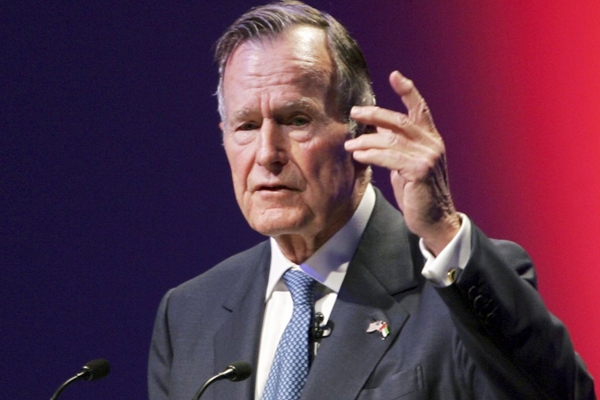 Former president of USA George H.W. Bush has been hospitalized, his spokesperson Jim McGrath said.
He said that H.W. Bush was hospitalized at the Houston Methodist Hospital on Saturday for shortness of breath.
He said the H.W. Bush is responding well to treatments and will he will be soon released from the hospital.
H.W. Bush was using a wheelchair for past few years and he was hospitalized twice in 2014, once he was hospitalized for seven weeks with pneumonia and again for breathing difficulties.
In July 2015 H.W. Bush broke a bone in his neck in a fall in the family home in Maine.
H.W. Bush has been a Republican just like his sons and he had served as vice president during Ronald Reagan was the President
H.W. Bush was elected as president in 1988 and served four years in the White House.
AMandeep