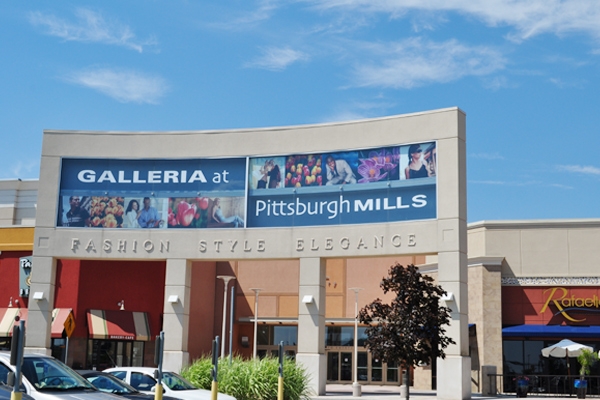 In Pennsylvania an entire mall with an area of 1.1 million square foot was sold for $100 at an auction.
The Galleria at Pittsburgh Mills Mall, which is one of the largest malls in the state, was bought by Wells Fargo Bank.
In 2016 Wells Fargo Bank foreclosed on the property. A local news reported that the bank was the only bidder for the Galleria Mall at the auction and also reported that the bank essentially brought the mall from itself.
The Galleria at Pittsburgh Mills Mall is located about 20 miles northeast from Pittsburgh and at a point the mall was worth 190 million dollars, but recently it was estimated at $11 million.
The mall was opened in 2005 by Zamis Service and Mills Corp, which is a Virginia firm that has gone bankrupt. According to the Associated press, some reports speculated  that Wells Fargo would buy the mall and attempt to revive it.
The local media reported that the mall still remains open, though the Pittsburgh Post-Gazette reported that it was occupied only 55 percent as of December 2016.
When the bank was questioned about its further plans, by the local reporters Wells Fargo bank denied to not make any comment immediately.
Average gas price in Pennsylvania
AMandeep