Ireland's Indian-origin gay minister frontrunner in Prime Ministerial race
May 22, 2017 12:14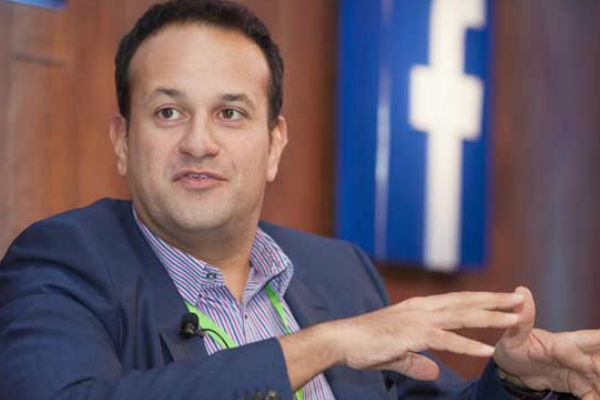 Ireland's first openly gay minister, who is of Indian decedent has emerged as the front runner in the prime ministerial elections in Ireland.
38-year-old Dr. Leo Varakdar, who is the son of a Mumbai-born father and Irish mother is expected to become Ireland's first ever minister from LGBT group.
Currently, Dr. Varadkar is the welfare minister of the Ireland and has won an early support for his leadership bid from several senior Cabinet members and a majority of his parliamentary colleagues have supported him publicly.
Dr. Varadkar announced his candidacy following the resignation of current Prime Minister Enda Kenny, a title, which is referred to as 'Taoiseach' in Ireland.
Housing minister Simon Coveney have also been nominated for the leadership of the governing 'Fine Gael' party this week.
"I am not counting my chickens. I am really humbled at the level of support I have received from my colleagues and I am really looking forward to the hustings and the debates," he said.
Enda Kenny's successor is due to be elected by June 2nd and the Ireland's Parliament will vote in the new leader as Prime Minister a few days later.
In 2015, Dr. Varadkar publicly came out as a gay, when Ireland became the first country in the world to legalize same-sex marriage thorough popular voice.
In a coming out speech, which he have through radio: "It is not something that defines me. I am not a half-Indian politician, or a doctor politician or a gay politician for that matter. It is just part of who I am, it does not define me, it is the part of my character I suppose".
He has campaigned on same-sex marriage and liberalizing abortion laws.
Dr. Varadkar has worked as a general practitioner before wining a sear in the Parliament in 2007 and steadily raised through party ranks. He held several ministerial portfolios including minister for social protection and minister for transport, tourism and sports.
"Leo has got off to a good start but there are two weeks to go so we will see how that plays out," said his opponent Coveney.
Fine Gael is a center-right political party and the party is taking liberal positions on several social and economic issues.
India to open 40 consulate sub-offices for NRIs
AMandeep