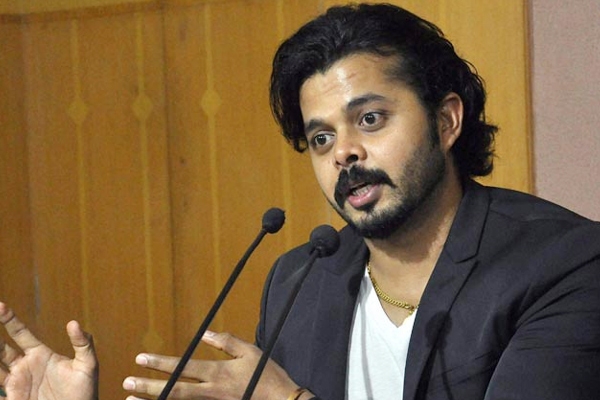 Indian pacer S Sreesanth has expressed his anger on Friday on the decision taken by the Board of Control for Cricket in India (BCCI) to challenge the decision of lifting the life ban from the bower.
BCCI, on Thursday, had made it clear that it is going to challenge the decision by the Kerala High Court lifting the ban from S Sreesanth and opening the doors for him to comeback in the Indian national team.
Sreesanth tweeted,
C mon @bcci this is worst u can do to anyone that too who is proven innocent not just once but again and again..don't know why u doing this?

— Sreesanth (@sreesanth36) August 11, 2017
@bcci I'm not begging ,I'm asking to give my livelihood back .its my right. U guys are not above God. I will play again..

— Sreesanth (@sreesanth36) August 11, 2017
The Indian speedster S Sreesanth, who has played 27 Tests, 53 ODIs and 10 T20 Internationals for India, was banned by the BCCI for his alleged role in 2013 IPL Spot-fixing.
BCCI has also made it clear that they will not allow the cricketer to make a comeback in the team even though the life ban is lifted by the court.