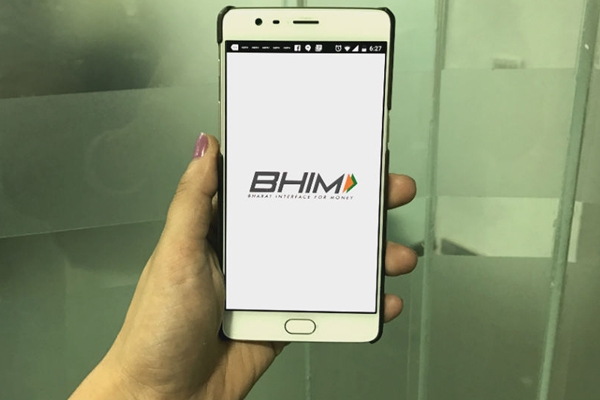 Ten days ago Prime Miniter launched the Bharat Interface for Money (BHIM) mobile application to make digital transactions easy in India.
Recently PM Narendra Modi had disclosed that BHIM mobile application has recorded  a 10 million downloads.    
The Prime Minister also said the mobile-based application,which launched to promote digital transactions in the country, achieved the 10-million-downloads-mark just in a span of only 10 days.
"The BHIM Application is a fine example of Make in India and how technology is being effectively used to end the menace of corruption and black money." At that time, the Prime Minister had said that BHIM app -- a re-branded version of UPI (Unified Payment Interface) and USSD (Unstructured Supplementary Service Data) -- will promote and make digital transactions easier.
Earlier this month, Niti Aayog CEO Amitabh Kant had said that the BHIM app has enabled more than 500,000 transactions since the launch of application. He also said that the app is at first position on Play Store in India.
"Bhim App - 3 million download since launch, No 1 on Playstore in India amongst all apps, over 500,000 transactions since launch. #MakeinIndia," Kant had tweeted.
On 30 Decemebr 2016 Prime Minister Narendra Modi launched BHIM applications in order to promote digital payments in the country. The application is to enable fast and secure cashless transactions by just using mobile phones, it can be used both online and offline, the application is named after Babasaheb Bhim Rao Ambedkar. The application is interoperable with other Unified Payment Interface applications, and all other bank accounts. The application is developed by the National Payment Corporation of India. The BHIM application can be downloaded from the Google Play store and Apple's app store and the BHIM is available in Hindi and English version.
AMandeep