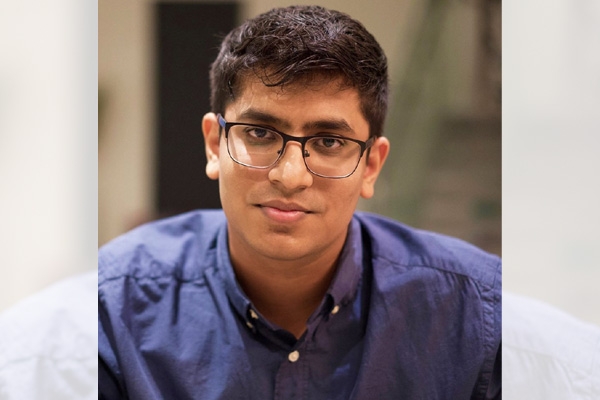 (Image source from: Facebook/ Ishan Goel)
If you are on Instagram you must have perhaps come across an egg making rounds on your feed that amazingly broke Kylie Jenner's record for having the most liked picture on Instagram.

But, do you know who clicked that photograph?

The teen behind this photo that gathered 48 million likes is 19-year-old Indian origin boy named Ishan Goel.

The first photo of the egg was posted on January 4, from an anonymous United Kingdom-based Instagram account @world_record_egg with the caption:

"Let's set a world record together and get the most liked post on Instagram. Beating the current world record held by Kylie Jenner (18 million)! We got this."

According to a Massachusetts-based marketing guy, it was the chicken who produced the egg and deserves the real credit. But he also claims that Ishan added the 'secret sauce' that got it fame overnight.

Goel revealed that he got more likes on the egg's photo than Kylie Jenner's first baby photo. The photo of baby Stormi's hands had 18 million likes and the egg's photo has over 48 million likes. Believe it or not, the account has 7.9 million followers.
 

 

 

View this post on Instagram

According to Dailymail, he says, "I worked to garner attention for the page on Reddit, reached out to media really early on, and told all of the celebrities and influencers in my network to help push it... I would like to give all credit to the chicken who laid this egg. They were the spark. I was the gasoline."

The 19-year-old told Femail that the idea was to make people connect with an inanimate object and 'root for the underdog'.

-Sowmya Sangam