Bethaludu Movie Review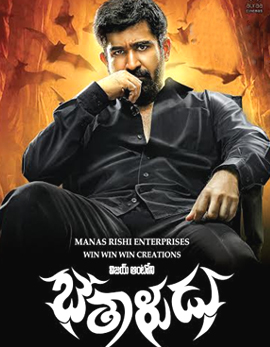 Rating:

Director:

Pradeep Krishnamoorthy

Cast:

Vijay Antony, Arundhathi Nair, Charuhasan, Meera Krishnan

Banner:

Vijay Antony Film Corporation

Producer:

Fathima Vijay Antony

Music:

Vijay Antony

Release Dt :

Dec, 01 2016
Story
Bethaludu is the story of Dinesh (Vijay Anthony) who is a software professional who is highly successful in solving all the issues. He gets married to Aishwarya (Arundhati Nair) and things change when Dinesh starts hearing some weird voices from his brain which asks to kill himself. With his acts, Dinesh gets disturbed completely and gets admitted in a mental hospital. It is during this time, the doctors realise that he is suffering from an ancestral problem. The rest of the film is all about the problem and how Dinesh manages to walk out of the tricky situation. Watch Bethaludu to know about the rest.
Analysis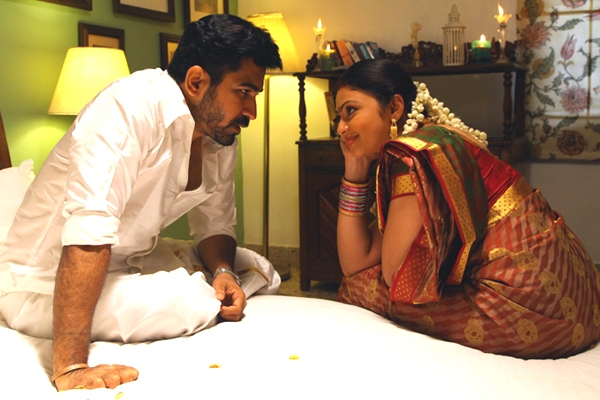 The first half of Bethaludu starts slow and the movie takes time to open up completely. However with enough twirls throughout, the audience sit thinking about the next episode. The fresh romance and entertainment are sure huge saviours as the film looks completely serious throughout. The executions has been decent and the songs have been apt. The background score and cinematography makes the film hold well. On the whole, the first half of Bethaludu is sure an impressive fare.
But things do not happen the same with the second half of Bethaludu. The movie dips down and the slow pace along with the loose execution makes the film uninteresting. Though the suspense has been maintained till the last frame, the director failed to come out with the right explanation of unfolding the answers for many questions through which the audience need to be impressed. The climax looks unnatural which completely hammers the flavour of the film.
Performance
Vijay Anthony comes out with one more stupendous performance throughout the film. He holds the film well and he looks completely apt for the assigned roles. All the other actors justified their assigned roles. The story of Bethaludu is quite different and unique. Even the screenplay has been blended well however the drama and some of the episodes do not look convincing. The dialogues have been decent. The music and the background score are apt and they hold the film well. The cinematography has been stupendous and it reveals the film's mood. The production values looked decent and the makers spend lavishly on the visual effects which have been well presented on screen. With enough and gripping moments, Bethaludu still suffers some strong execution.
Final Word
Bethaludu is sure an attempt that fails to live up the expectations. Performances by the lead actors, technical aspects and the visual effects are the only saviours.
Stills from this movie
Videos & Trailers