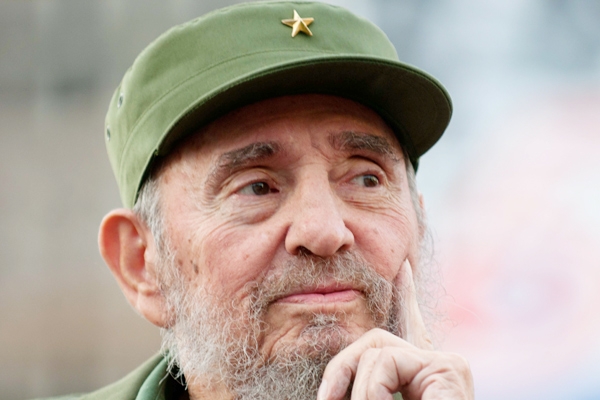 Fidel Castro, Cuba's former president and leader of the Communist revolution, had died at the age of 90, state TV has announced. It provided no further details.
Fidel Castro ruled Cuba as a one-party state for almost half a century before handing over the powers to his brother Raul in 2008.
His supporters praised him as a man who had given Cuba back to the people. But his opponents accused him of brutally suppressing opposition.
Fidel Castro, was a Cuban politician and a revolutionary who had governed the Republic of Cuba as Prime Minister from 1959 to 1976 and after that as the President from 1976 to 2008.
Politically a Marxist–Leninist and Cuban nationalist, he has served as the First Secretary of the Communist Party of Cuba from 1961 until 2011. Under his administration Cuba has became a one-party communist state. Industry and business were nationalized and state socialist reforms implemented throughout society.
He was born in Biran as the son of a wealthy farmer. Castro adopted leftist anti-imperialist politics while studying law at the University of Havana.
He retired from active politics in the year 2008. Following his retirement, Castro's health deteriorated, international press speculated that he had diverticulitis. In January 2009 Castro asked Cubans not to worry about his lack of recent news columns and failing health and not to be disturbed by his future death.
On April 19, 2011, Castro resigned from the Communist Party central committee. uring the North Korea crisis of 2013, he urged both the North Korean and U.S. governments to show restraint. In December 2014, Castro was awarded the Chinese Confucius Peace Prize for seeking peaceful solutions to his nation's conflict with the U.S. In January 2015, he publicly commented on the "Cuban Thaw", an increased normalization between Cuba-U.S. relations, by stating that while it was a positive move for establishing peace in the region, he mistrusted the U.S. government.
In September 2016, Castro was visited at his Havana home by the Iranian President Hassan Rohani, and later that month was visited by Japanese Prime Minister Shinzo Abe.
By Premji