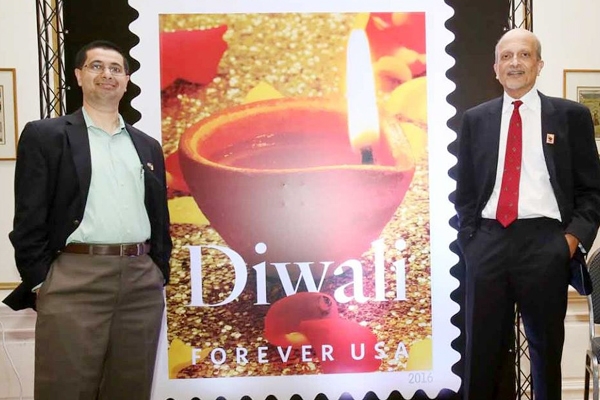 More than 20 nations, including two UN Security Council permanent members the United Kingdom and France, have endorsed a dedication ceremony hosted by India to commemorate the release of a Diwali postage stamp by the United States.
The Diwali Forever Stamp is a "shining tribute to the celebration of multi-culturalism," India's permanent representative to the UN Syed Akbaruddin said during the ceremony.
Noting that Diwali was commemorated for the first time this year at the UN, Akbaruddin said that, "Though celebrated by different communities for different reasons, the essence of the (Diwali) celebration is the triumph of good over evil, light over darkness. Philosophically, the fight is not only external but also within oneself."
The efforts of Ranju Batra, Chair of the Diwali stamp project who spearheaded efforts for years to get the commemorative stamp issued lauded at the event. Her efforts reached out to the Indian- American community members and influential lawmakers, garnering support for the stamp.
Batra said that, "The tens of thousands of paper petitions (for the Diwali stamp) were signed not only by Hindus, Sikhs, Jains and Buddhists but also by Christians, Jews, Muslims and every other faith and culture."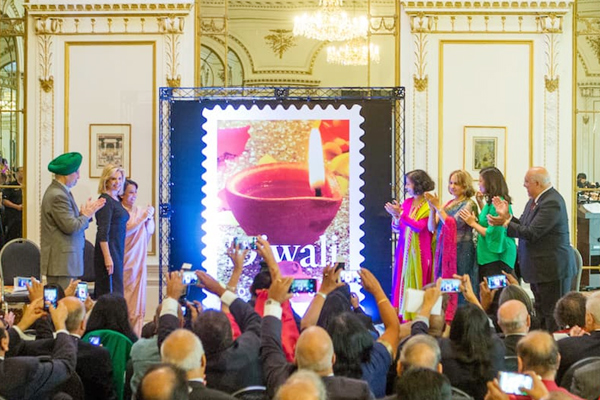 The commemorative Diwali stamp was issued by the US Postal Service (USPS) to mark the Indian festival of lights after capping seven-year long efforts by the Indian-American community and influential US lawmakers. More than 170,000 Diwali stamps have been sold, which created the history in USPS as best-selling stamp.
"Today's celebration is not of a religion or of a nation but it is of the spirit of harmonious inclusiveness and cultural understanding that all religions deserve," Batra said.
The effort was supported by 23 nations including Austria, Armenia, Cyprus, Georgia, France, Honduras, Kuwait,  Sri Lanka, Tunisia, Nepal, Ukraine, the UK and Vietnam.
Also Read: International Gita Mahotsav
Nandini