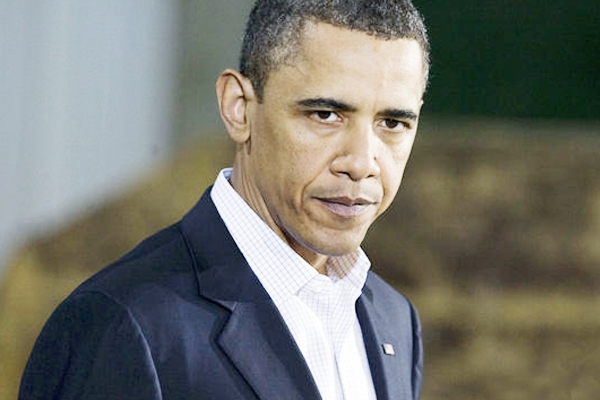 President Barack Obama says, militants groups such as al-Qaeda have been decimated in Pakistan and Afghanistan, but terror threats have spread to the Middle East and North Africa. He insisted that, the United States must act,  including unilaterally, to dismantle terror outfits.
Obama said in a speech on his administration's approach to counter terrorism, "I believe that we must never hesitate to act when necessary, including unilaterally when necessary, against any eminent threats to our people."
"I've also insisted that it is unwise and unsustainable to ask our military to build nations on the other side of the world or resolve their internal conflicts, particularly in places where our forces become a magnet for terrorists and insurgents," Obama said.
"Instead, it's been my conviction that even as we focus relentlessly on dismantling terrorist networks like Al-Qaeda and ISIL, we should ask allies to do their share in the fight. And we should strengthen local partners who can provide lasting security," the president asserted.
"Its leadership has been decimated. Dozens of terrorist leaders have been killed. Osama bin Laden is dead," he said.
"And importantly, we build a counter-terrorism capability that can sustain this pressure against any terrorist network in South Asia that might threaten the United States of America. That was because of the work of our outstanding service members," said the US President.
"Even as al Qaeda's been decimated in Afghanistan and Pakistan, the threat from terrorists, metastasised in other parts of the Middle East and North Africa. And most dangerously, we saw the emergence of ISIL, the successor to Al-Qaeda in Iraq, which fights as both a terrorist network and an insurgency," Obama added.
Also Read: Trump fills his administration
Nandini