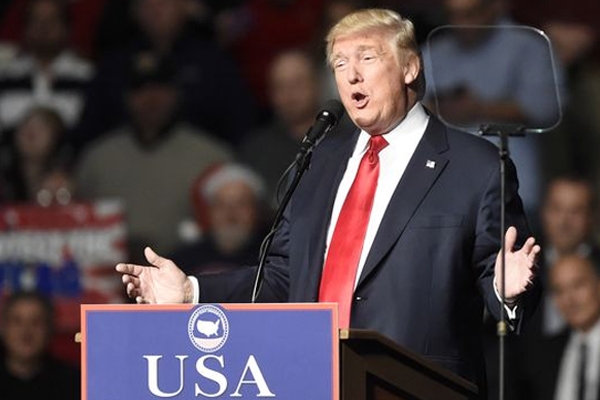 The United States President-elect Donald Trump visited Pennsylvania to thank voters in the state who "pushed us across the finish line."
Trump said in a speech while addressing nearly 10,000 people at Giant Center as part of his "thank you" tour, that, "And boy, did we get across that line, right?".
Vice President-elect Mike Pence introduced Donald Trump, rallying the crowd with Trump's plans to repeal Obamacare and fight for Americans. The crowd replied with chants of "USA, USA."
Pence said that, "The patriots in this arena tonight stood up for themselves and for their families and showed the whole world that the American people still run our country."
Trump got Pennsylvania-specific when talking about jobs, citing Marcellus Shale drilling for natural gas and "clean coal," telling Pennsylvania miners to "pick up your shovel" again.
Indian-origin PepsiCo chief Indra Nooyi joins Trump's advisory council!
Nandini