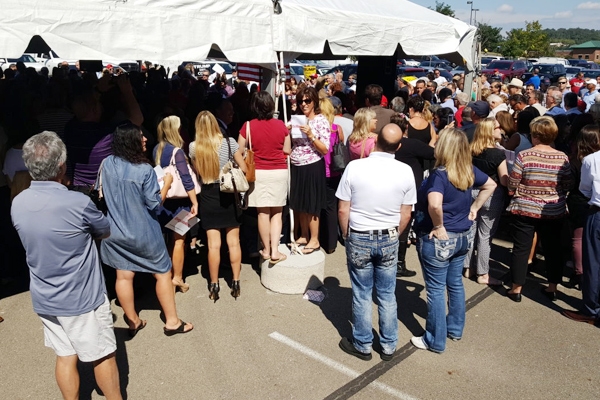 Pennsylvania is one of eight states that has seen decline in population, according to U.S. Census Bureau estimates released on Tuesday.
Mahanoy Township in Schuylkill County is the fastest growing town in the state at a population growth of 183.93% since 2000. Jenks Township in Forest County being second with a population growth of 142.58% since 2000  and Van Voorhis in Washington County third with a population growth of 136.8% since 2000.
As of July 1 2015, The population of Pennsylvania was 12,791,904 . Which got declined to 12,784,227 in 1 July 2016. A decline of 7,677 from the year before
Pennsylvania remains sixth-largest state in the Country. Larger states New York and Illinois has also seen decline in population
Lawmakers revolt against newspaper
Illinois' shrinked it's population by 37,500 people. Illinois is shrinking so much faster that Pennsylvania will surpass Illinois to become the nation's fifth most populous state as soon as next year.
Utah was listed as the nation's fastest-growing state, between 1 July  2015 and 1 July 2016 Utah's population was increased by 2 percent.
The overall population of the country grew by 0.7 percent from 321 million in 2015 to 324 million in 2016
Illinois record loss in Population
By AMandeep