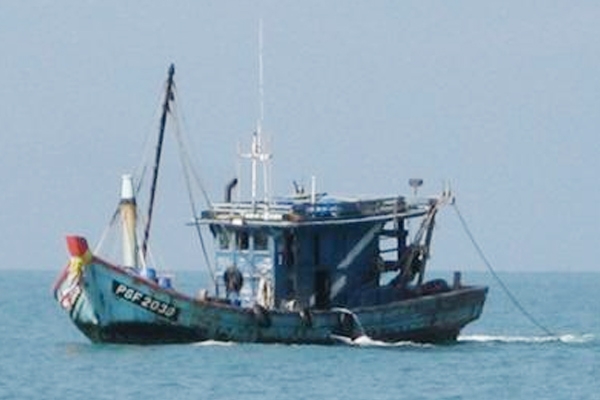 41 Indian sailors who are employed in four merchant ships in the UAE are urgently pleading to be rescued. It is reported that Two ships are being leaked and are in danger of sinking. The owner of the ship company is said to have abandoned the sailors and the sailors who are struggling to survive and trying to stay afloat have sent SOS messages.
The sailors are from Delhi, Maharashtra, Odisha, Uttar Pradesh, Bihar, Uttarkhand, Punjab, Haryana, Tamil Nadu, Andhra Pradesh, Jammu, Karnataka and Kerala.
The tweets pleading for rescue have been sent to Prime Minister Narendra Modi and external affairs ministers Sushma Sushma Swaraj. The four merchant ships are engaged in import and export of oil.
Janet Goli, wife of G Rajesh, captain of one of the ships tweeted, "I want my husband to be rescued. We've a 17 month old baby."
"Please, I want my husband to be rescued. We have a 17-month-old son," Janet Goli, wife the G Rajesh, captain of a ship
Captain Rajesh said that their employer had taken the passports of all the sailors and is not responding to their pleas. The salaries of the sailors have also been pending for several months.
All the ships are in the Ajman anchorage of UAE. Sailors are just surviving on just dal and rice. They only have little water to drink.
Sailor Ananya Pratap Singh said, "Our ships are riddled with holes and we do not have sufficient diesel to run the generator." Another sailor, Rahul Singh tweeted to the PM Modi saying that they have not received their salaries for 15 months.
The Indian embassy in Riyadh responded to the tweets of the sailors and guided them to approach the Consulate General of India which is in Dubai.
AMandeep