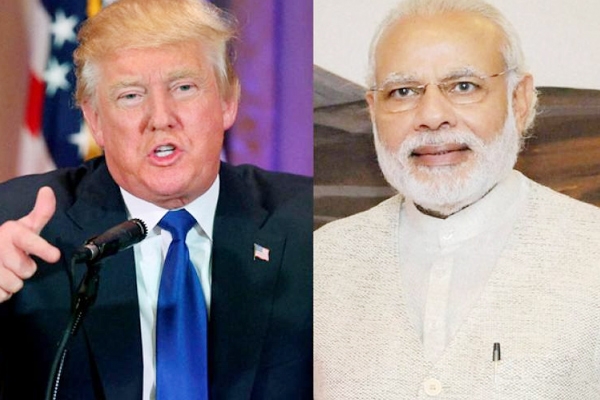 According to reports, the United States President Donald Trump is scheduled to speak to Indian Prime Minister Narendra Modi today. In a press statement from the White House, showed that the new President is slated to speak with Indian Prime Minister Narendra Modi at 1:00 P.M. local time / IST 11:30 P.M.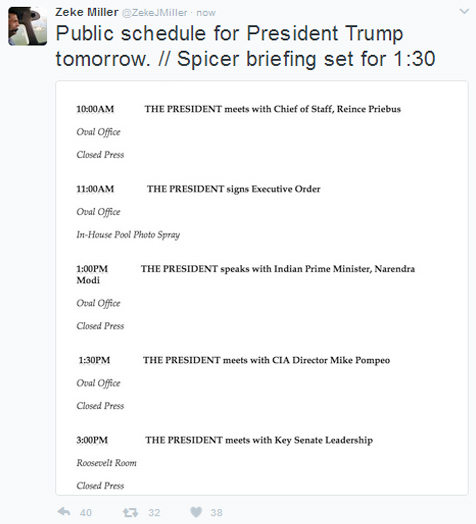 Both the leaders have spoken to each other before, when Prime Minister Modi called Donald Trump to congratulate him on his victory in the 8th November 2016 US Presidential elections.
After the phone call between PM Modi and President Trump today, Indian PM will be the fifth foreign leader that President Trump would have spoken with over the phone after being sworn as the 45th US President on 20th January.
On 21st January, President Trump spoke with Canadian Prime Minister Justin Trudeau and Mexican Premier Pena Nieto.
On 22 January, President Trump spoke with Israeli Prime Minister Benjamin Netanyahu and on the 23rd he spoke with the Egyptian President Abdel Fattah el-Sisi.
India was among the few countries with whom Trump spoke of strengthening ties if he got elected to power.
Under Trump Administration, we are going to become even better friends, in fact, I would take the term better out and we would be best friends, "Trump had told a cheering crowd of Indian-Americans in Edison, New Jersey".
Trump also said that, he was looking forward to work with PM Modi and he praised PM Modi for introducing economic and bureaucratic reforms in India, which Trump said is required in the United States too.
Indian Americans feel confident on Indo-US ties
AMandeep