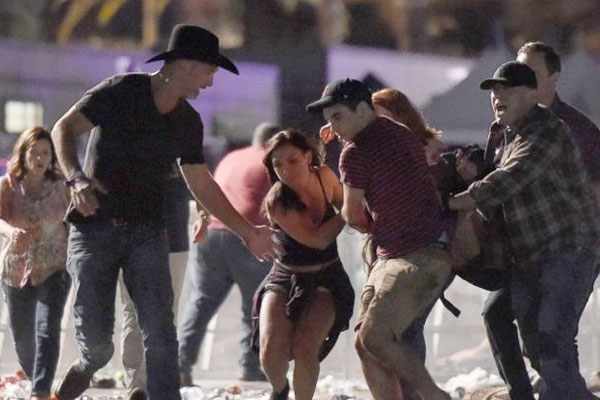 50 people were killed and more than 200 people were injured in the deadly shooting incident outside the Mandalay Bay Resort on Las Vegas Strip. This incident is one of the deadliest mass shooting incident in U.S history.

The Las Vegas Metropolitan Sheriff Joseph has named the suspect as Stephen Paddock; He is a 64-year-old local resident. He was shot dead and police have tracked down his female companion Marilou Danley too.

During this shooting country singer Jason Alden was performing on stage. The police said around 50 people are expected to be dead in this incident. Two off-duty police officers were also among those dead. Their identities are still not released.

Two officers were being treated for their injuries; one of them is in critical condition, while the other is having minor injuries.

One the Witness said that those gun fires sounded like fireworks.

Many people took twitter as stage to express their condolences to victims.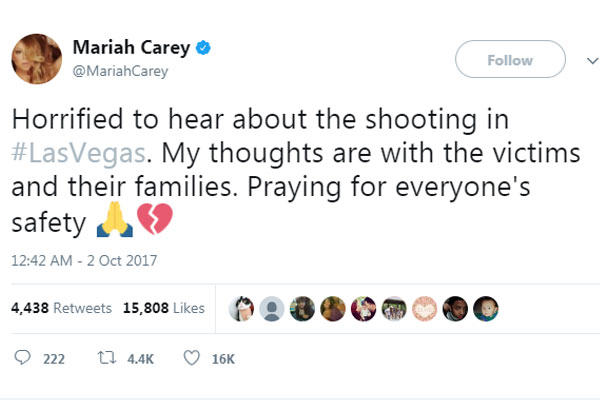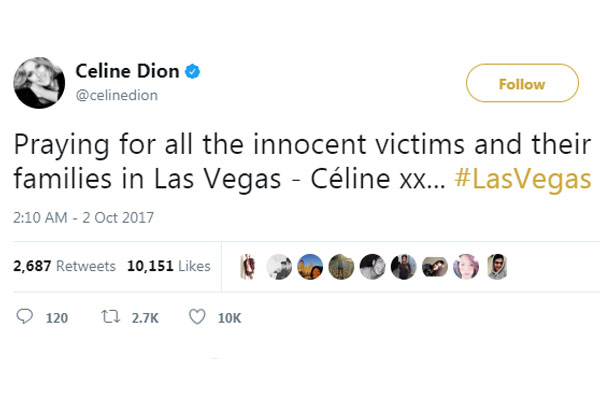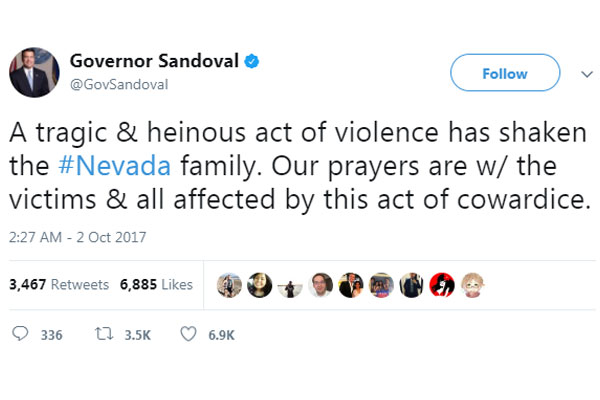 By A.s