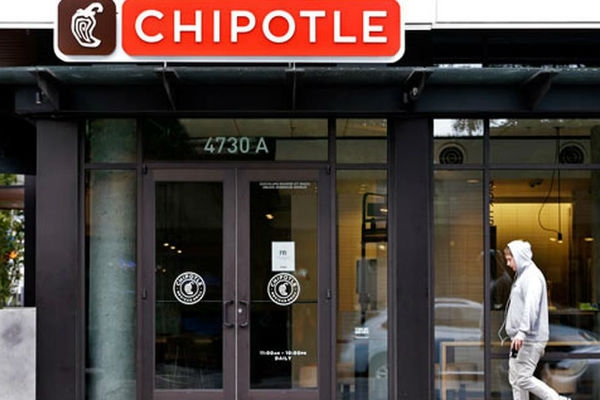 Chipotle, a restaurant famous for its Mexican grills announced a data breach into their system in March-April that stoke its customers payment data. The company recently said that it has identified the malware that was used to steal the information over a span of just three weeks and more than 50 locations are among those affected by the breach.
The company said that its customer information was compromised between March 24 and April 18. The malware searched for track data, which at times has cardholder name in addition to card number, expiration date and internal verification code.
Chipotle said the malware searched from the information from the magnetic stripe of the payment card.
The company said that the malare has been removed and no other customer information was stolen. Chipotle provided a list of locations that were affected by the breach on its website, though it is still unclear how many customer's information has been compromised.
A company spokesperson said that the breach his most o its roughly 2,250 restaurants.
The news of the breach comes to the heels of E.coli out break last year that diminished customer trust in the popular restaurant was decleared as having ended.
Chipotle disclosed the breach at an investor meeting in April.
Pennsylvania locations impacted by the breach include restaurants in the following cities, among others:
−Abington
−Allentown
−Cranberry Township
−Doylestown
−Easton
−Fort Washington
−King of Prussia
−Newtown Square
−North Wales
−Pittsburgh
−Philadelphia
−Trevose
−Warrington
−West Chester
−Willow Grove
United States to ban Laptops on Board
AMandeep