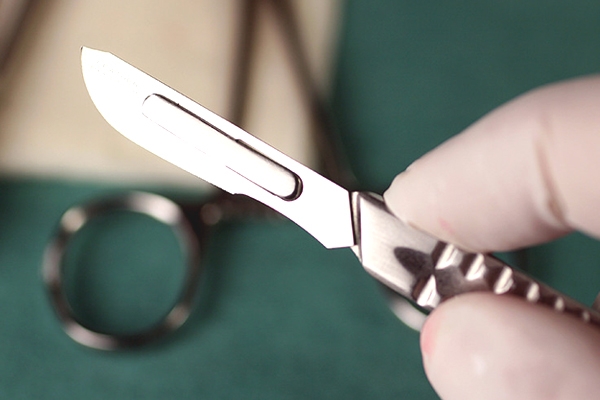 A Pennsylvania man has won a $870,000 lawsuit after a surgeon removed his wrong testicle back in 2013.
The patient Steven Hanes, visited his urologist, complaining of persistent pain in his right testicle.
According to court documents, an ultrasound revealed that the testicle had atrophied with scarring and damage from previous injury. So the doctor scheduled an orchiectomy to help alleviate Hanes' pain.
The operation was a successful one, but the surgeon removed the wrong testicle during the surgery.
"At this point, it appeared that the left testicle and cord may actually have been removed instead of the right one," the surgeon wrote in a post-operative report.
This prompted Hanes to file a medical malpractice lawsuit against Long and J.C. Blair Memorial Hospital in 2014, citing negligence on the part of both.
Four years after the surgery, a Pennsylvania jury awarded Hanes $870,000, including $250,000 in punitive damages.
Hanes' attorney, Braden Lepisto said: "This case, I understand why it kind of went viral just because of what is involved, but the reality is, it's a condition that has affected my client significantly."
"Although some people may see it as kind of laughing matter Initially, the award was completely justified based on the evidence and the toll that it's taken on Steve."
"The doctor gave an explanation that really made no anatomical or medical sense," Lepisto told the Post. "He claimed that he removed the testicle that was on the right side of the scrotum and the testicle had a spermatic cord that led to the left side of the body. Essentially, the doctor claimed that the testicles had switched sides at some point."
The jury, which consisted of 11 women and one man, deliberated for 1 hour 20 minutes before siding with Hanes.
Hanes is still suffering from pain in his remaining right testicle, and the botched operation has him leery of seeking additional treatment.
Pennsylvania "REAL ID" gets another Dead Line
AMandeep